"All aspects of the human condition are present in K.B. Pellegrino's new mystery novel A Predatory Cabal: Worm in the Apple as the detectives have to deal with political pressures, family matters, etc. while at the same time attempting to discover the truth behind the wave of deaths rippling through their hometowns."
"Beryl Kent and the Bleeding Man is a well-plotted crime fiction novel with characters to love and despise. With a little local Western Massachusetts spice, K. B. Pellegrino directs the reader with both essential and thought-provoking clues exposed in the thoughts of Captain Beauregard, a logical and precise professional and Beryl Kent, a strong, defiant, independent woman who can't be pushed around. Beryl takes ownership of her casual aid to a bleeding man in some very colorful and unapologetic ways."
"K.B. Pellegrino has really done it this time!  She has taken us on a trip to the Dark Side while riding the investigating prowess of the Blue Wave.  If it's a sociopathic thriller you like, join Captain Rudy and MCU detectives as they walk the long, laborious dark side while solving countless murders and you guessed it…SEX.  In the final chapter not only are the West Side police spent but me as a reader as well.  Great thriller."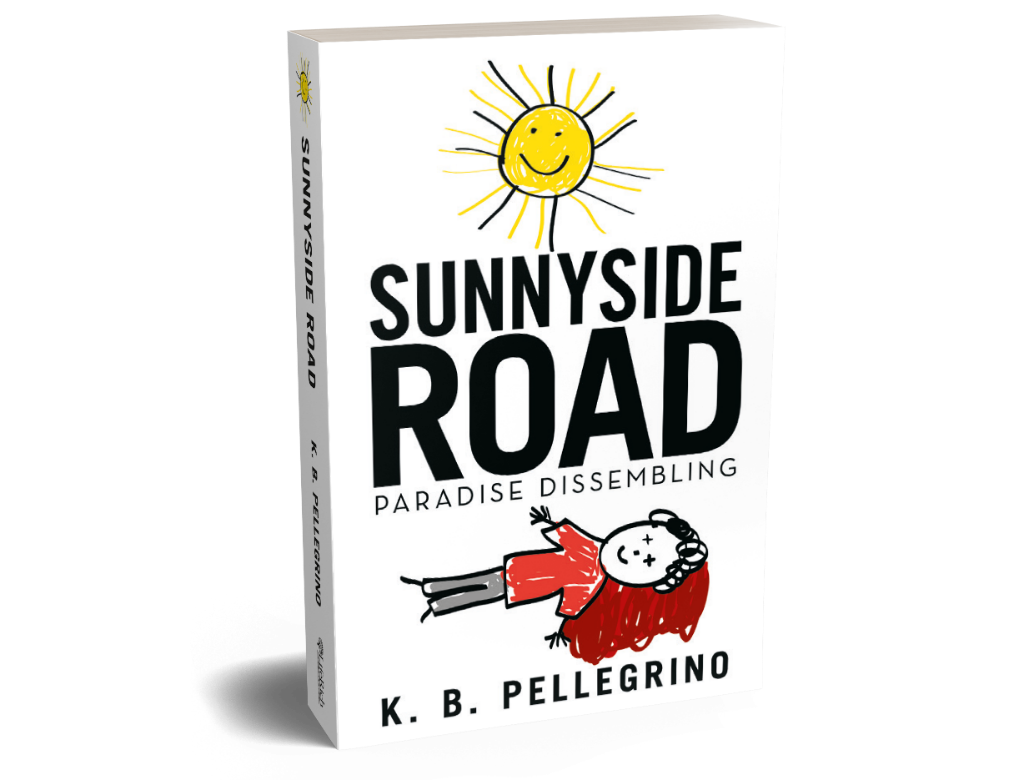 Mystery Trilogy
EVIL EXISTS IN WEST SIDE
Go back to where it all started. Sunnyside Road, the first book in the Captain Beauregard Series.
A sociopath serial murderer walks silently, avoiding detection, on beautiful Sunnyside Road, a toney paradise neighborhood in West Side, a small city in Western Massachusetts.
Learn more about the story, and how to get a Free Chapter by following the link.