JUST RELEASED!
Beryl Kent
AND MIXED MOTIVES
By Four Time Award Winning Author
K. B. PELLEGRINO
A Captain Beauregard Mystery
The West Side crime rate for murder is up again. On a frequently traveled local road in the town of West Side, an explosion is witnessed by a group of potential land investors. When the explosion starts a convoluted series of seemingly unconnected deaths, Major Crimes Unit Captain Rudy Beauregard is frustrated. At every turn, his inquiries act like mercury, where you can't quite put your finger on the motive.
Beryl Kent by coincidence, is driving by and joins onlookers using her press pass to get by the police barrier. Once again, Beryl noses into the victims' lives and cons the illustrious Captain Beauregard into listening to her theories.
Along with criminal defense attorney Norberto Cull, the relentless crime solver Captain Beauregard and his team of detectives are stopped at every turn. Greed, envy, lust, and anger all appear to fit. But, no one vice matches for all of these horrendous crimes.
Early on, the weapons used are known.
Early on, there are suspects identified.
Beauregard's dilemma is in motive.
Enter the intrusive citizen and overtly confident amateur sleuth Beryl Kent. Beryl makes an observation. But, its importance isn't immediately recognized. And once again, she noses into victims' lives and cons the illustrious Captain Beauregard into listening to her theories.
Could there be not one motive, possibly two, maybe three?
So many possibilities exist for motive, but not one prevails. The obvious motive, greed, does not fit for subsequent, possibly connected murders, arson, and blackmail.
With one step after another, piece after piece of evidence is exposed, along with the truth.
More Books by
K.B. Pellegrino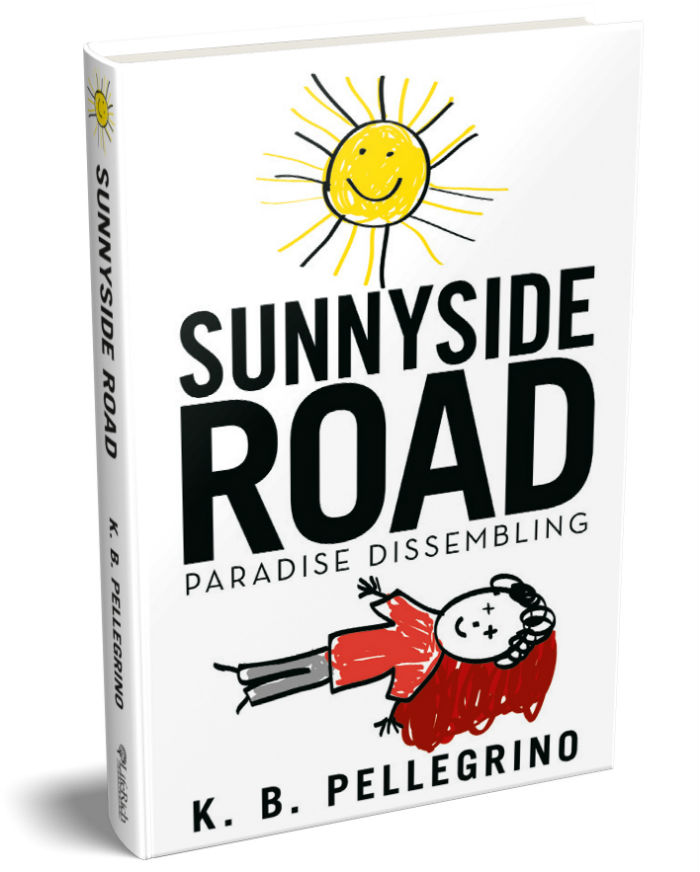 Sunnyside Road


- Paradise Dissembling -
EVIL EXISTS IN WEST SIDE Book #1
A sociopath serial murderer walks silently, avoiding detection, on beautiful Sunnyside Road, a toney paradise neighborhood in West Side, a small city in Western Massachusetts.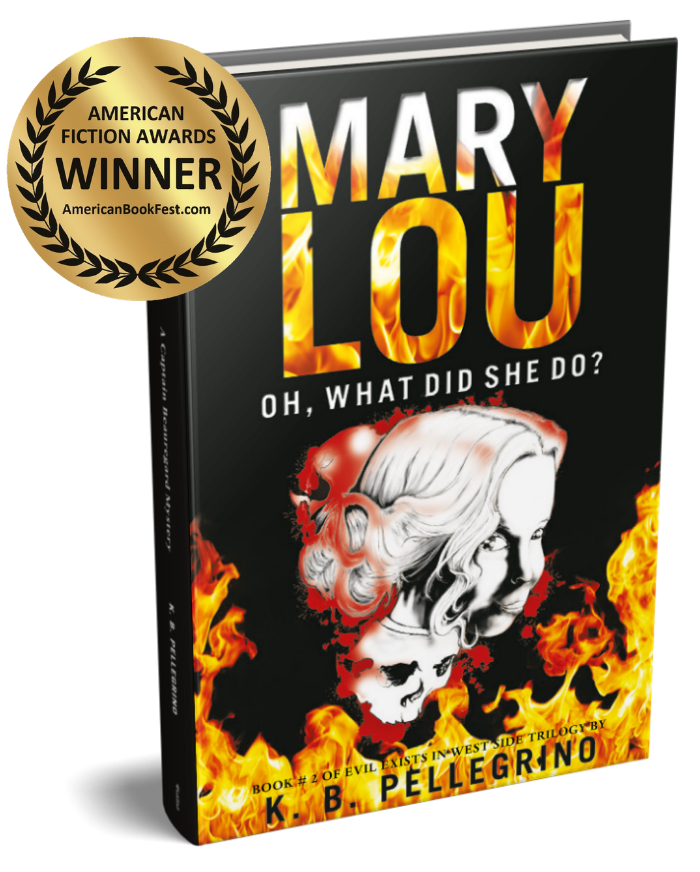 Mary Lou


- Oh, What Did She Do? -
2020 American Fiction Awards Winner
EVIL EXISTS IN WEST SIDE Book #2
Who killed Leana Lonergan, that wealthy, beautiful, engaging, and brilliant woman, and was she actually murdered? West Side, Massachusetts, MCU Captain Rudy Beauregard delve into the questionable auto accident that took Leana's life and find much more than they bargained for.
Where to Find
K. B. Pellegrino's
Books
Bookstores
(partial list)
Boswell's Books • Shelburne Falls, MA
Porter Square Books • Cambridge, MA
Online (Print & eBooks)
Liferich Publishing
iBooks Store
Pellegrino's first book has earned her a spot among my beloved modern writers. Her writing allowed me to enter a storyline that pretends normalcy within a realm of serial murders. (…)