By K. B. PELLEGRINO
Him, Me and Paulie
DRUGS, MURDER, AND UNDERCOVER
A Captain Beauregard Mystery
Veteran West Side MCU Captain Rudy Beauregard is in hot water again, both with the Federal/State Drug Task Force and local criminal justice agencies. Ignoring their attempt to put the skids on his every movement, he and his MCU team of detectives and a group of unauthorized informants move to get justice for the assaults on his family, his detectives, and the murders of young anti-drug crusaders, Dominican assassination squads, and local area drug barons.
The slow moving, fast thinking captain is seeking vengeance on the perpetrators of these crimes. Despite the deliberate interference of the Federal/State Taskforce, whose objectives are focused on crippling the narcotics distribution network, Beauregard has determined that there are strange connections that defy logic in the series of murders. He is looking for a phantom in the drug business named the 'Spider,' but wonders if even the Spider would allow for the perversity of the murders of the young women and men members of the anti-drug crusade. A surprising and quick ending has Beauregard again prevailing.
More Books by
K.B. Pellegrino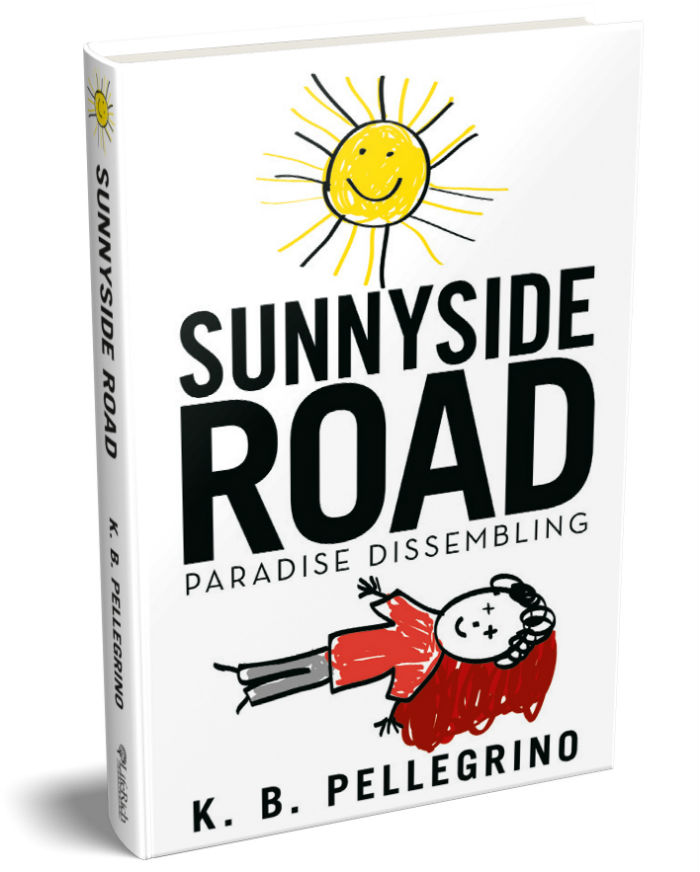 Sunnyside Road


- Paradise Dissembling -
EVIL EXISTS IN WEST SIDE Book #1
A sociopath serial murderer walks silently, avoiding detection, on beautiful Sunnyside Road, a toney paradise neighborhood in West Side, a small city in Western Massachusetts.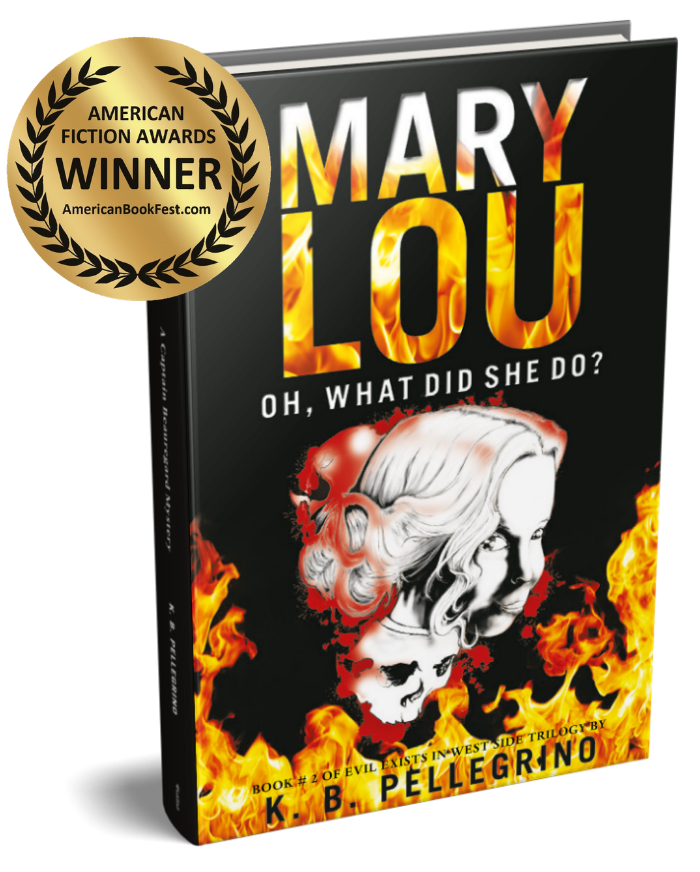 Mary Lou


- Oh, What Did She Do? -
2020 American Fiction Awards Winner
EVIL EXISTS IN WEST SIDE Book #2
Who killed Leana Lonergan, that wealthy, beautiful, engaging, and brilliant woman, and was she actually murdered? West Side, Massachusetts, MCU Captain Rudy Beauregard delve into the questionable auto accident that took Leana's life and find much more than they bargained for.
Where to Find
K. B. Pellegrino's
Books
Bookstores
(partial list)
Boswell's Books • Shelburne Falls, MA
Porter Square Books • Cambridge, MA
Online (Print & eBooks)
Liferich Publishing
iBooks Store
Pellegrino's first book has earned her a spot among my beloved modern writers. Her writing allowed me to enter a storyline that pretends normalcy within a realm of serial murders. (…)