New England Mystery Writers of America
Killing the Venerable: It's Their Time by K.B. Pellegrino has made the New England Mystery Writers of America poster! 
K.B. Pellegrino Interviewed by www.nfreads.com
K.B. Pellegrino interviewed about her process in writing her successful crime novels. 
K.B. Pellegrino Featured in Prime on the Web
Deb Gardner, Editor: PRIME Magazine writes an in-depth article highlighting K.B. Pellegrino's journey to Author. 
K.B. Pellegrino Wins Award
K.B. Pellegrino won the 2020 AMERICAN FICTION AWARDS in the Crime Procedural Category for Mary Lou: Oh, What Did She Do? in August 2020 sponsored by American Book Fest.
I would like to send a big thank you to everyone who participated in my

2019 Holiday Giveaway
contest and helped make it a success!
And a special congratulations to the winners of an autographed copy of my new book Him, Me, and Paulie: Murder, Drugs and Undercover.
Robert from Texas
Debi from Florida
Vicki from California
Annmarie from Florida
Elizabeth from California
Our winners have been notified by email.
Article in BU Magazine - Engineering
Article in BU Magazine - Engineering
Beryl Kent and the Bleeding Man


- A Captain Beauregard Mystery -

Just who in this cozy mystery is solving the attempt to kill the 'bleeding man?' Choose among this unlikely cast of characters: Beryl Kent, the Intrusive citizen, the mysterious Colonel Connault, Defense Attorney Norberto Cull, or the intrepid Captain Beauregard and his MCU detectives work, not together, but perhaps in a kind of concert of investigations. Bring in the Federal investigators chasing international money laundering schemes and Springfield MCU's oversight for a second attempted murder of the recovering 'bleeding man' and how does Captain Beauregard survive this constant stepping on his two connected murder inquiries?
More Books by
K.B. Pellegrino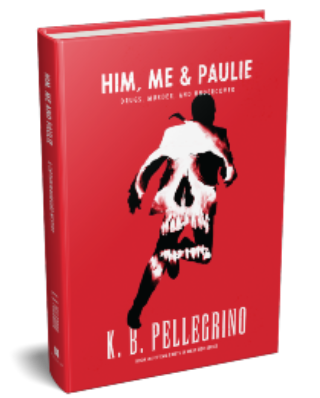 Him, Me and Paulie


- Drugs, Murder, and Undercover -
A CAPTAIN BEAUREGARD MYSTERY 
Book #4
West Side MCU Captain Rudy Beauregard is sitting on a crime wave of sexually sadistic serial murders, drug turf war murders, and assaults on his detectives and members of his family.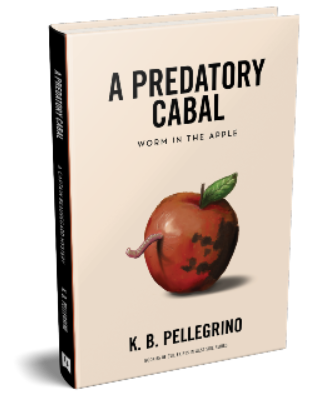 A Predatory Cabal


- Worm in the Apple -
A CAPTAIN BEAUREGARD MYSTERY Book #5
Captain Rudy Beauregard's detectives feel out of their element when five beautiful people are murdered in suburban West Side Massachusetts. The detectives discover the victims were participants in sexual forays.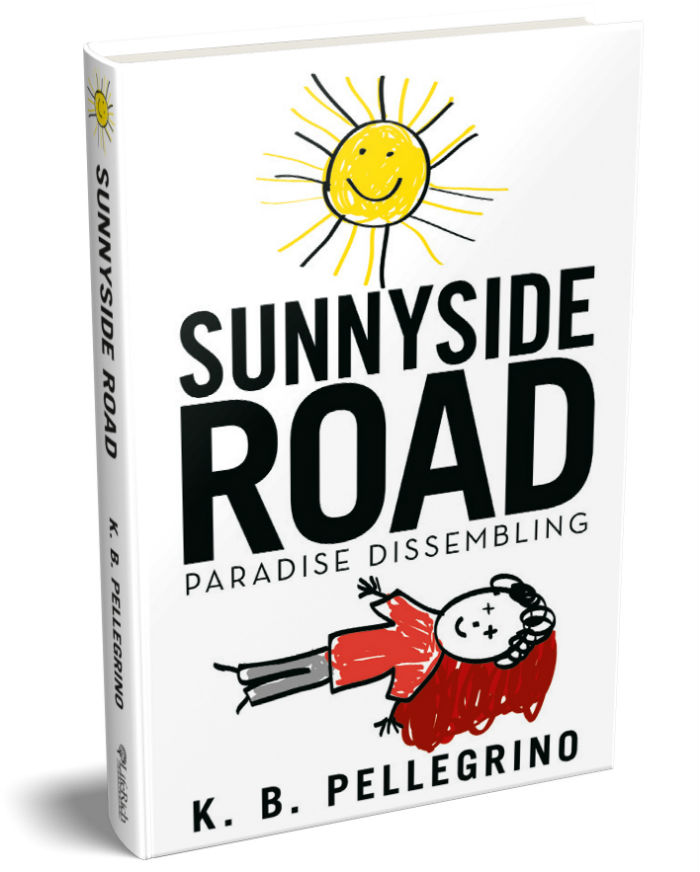 Sunnyside Road


- Paradise Dissembling -
EVIL EXISTS IN WEST SIDE Book #1
A sociopath serial murderer walks silently, avoiding detection, on beautiful Sunnyside Road, a toney paradise neighborhood in West Side, a small city in Western Massachusetts.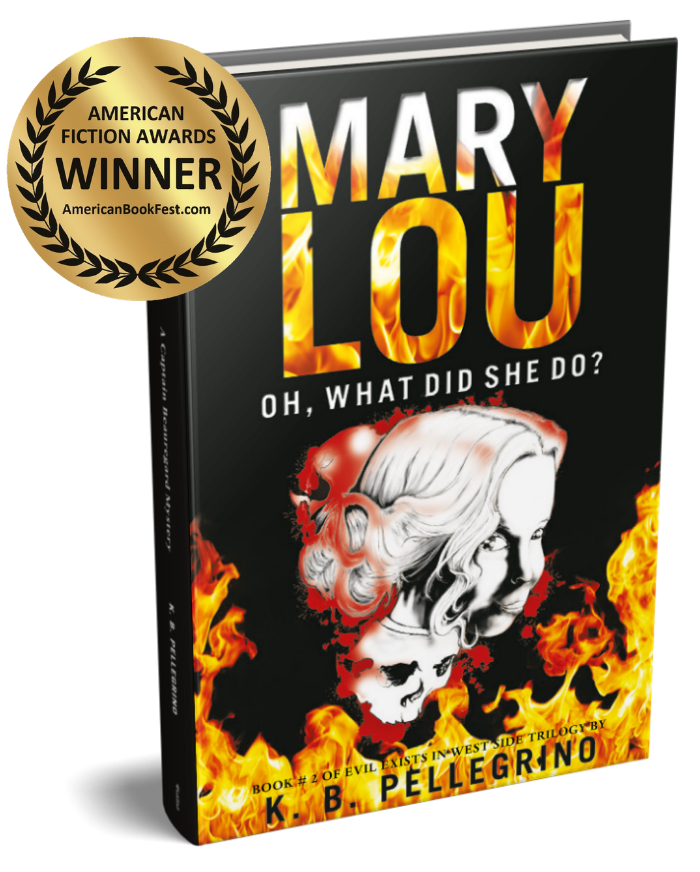 Mary Lou


- Oh, What Did She Do? -
2020 American Fiction Awards Winner
EVIL EXISTS IN WEST SIDE Book #2
Who killed Leana Lonergan, that wealthy, beautiful, engaging, and brilliant woman, and was she actually murdered? West Side, Massachusetts, MCU Captain Rudy Beauregard delve into the questionable auto accident that took Leana's life and find much more than they bargained for.
Pellegrino's first book has earned her a spot among my beloved modern writers. Her writing allowed me to enter a storyline that pretends normalcy within a realm of serial murders. (…)