By K. B. PELLEGRINO
Sunnyside Road
PARADISE DISSEMBLING
Book #1 in EVIL EXISTS IN WEST SIDE Trilogy
A serial killer hunts the beautiful street of Sunnyside Road, an elegant neighborhood in Western Massachusetts. So far, six preteens are dead, and families are devastated. Despite involvement by the FBI, state police, and local authorities, no clues are forthcoming, and citizens hunker down in fear of further death. The neighborhood becomes an isolated island of potential bloodshed as no one can afford to move. Who would buy a grand home on a street cloaked in carnage? Sergei is the proud patriarch of a family of Russian immigrants who now lives in dread, as his little Anya is the killer's preferred age. He senses the evil nearby but knows not how to fight back. Meanwhile, Captain Beauregard, lead detective of the Major Crimes Unit, works with his team to identify the homicidal maniac behind the horrific killings. Through diligence and an interesting partnership with a criminal defense attorney, Beauregard ceaselessly pursues the truth. He will not allow the loss of another child, no matter the cost.
Watch the Book's Trailer Video
Books by
K. B. PELLEGRINO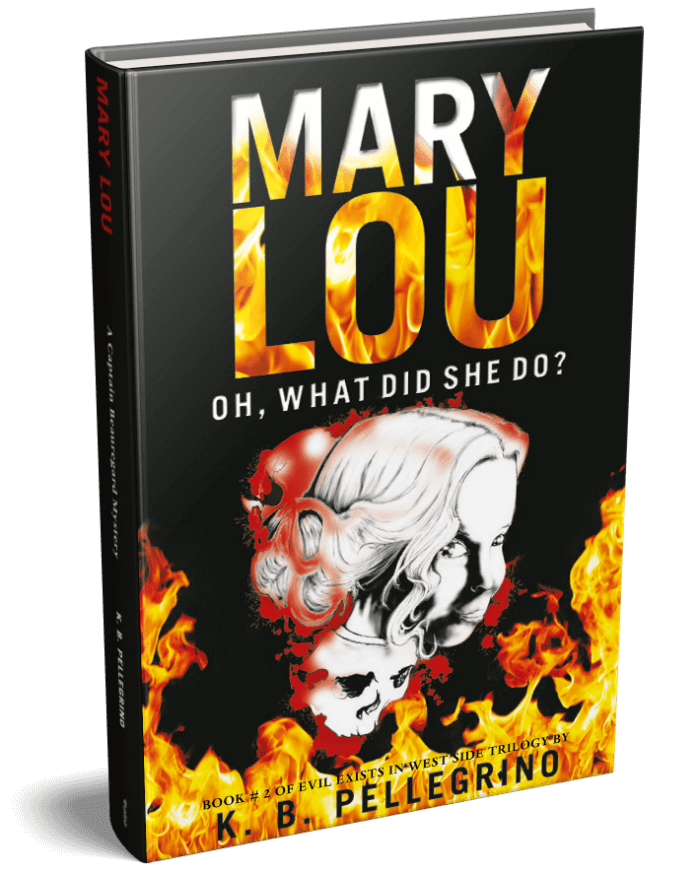 Mary Lou
– Oh, What Did She Do? –
EVIL EXISTS IN WEST SIDE Book #2
Who killed Leana Lonergan, that wealthy, beautiful, engaging, and brilliant woman, and was she actually murdered? West Side, Massachusetts, MCU Captain Rudy Beauregard delve into the questionable auto accident that took Leana's life and find much more than they bargained for.
Brothers From Another Mother


– All for one! Always? –
EVIL EXISTS IN WEST SIDE Book #3
Years ago, seven boys connected as children at their local boys club. The strength of their bond lasts through adulthood—and now has serious, possibly murderous, implications. But now, with blood in the air, will they turn on each other or gang up on Beauregard as he seeks to uncover the truth?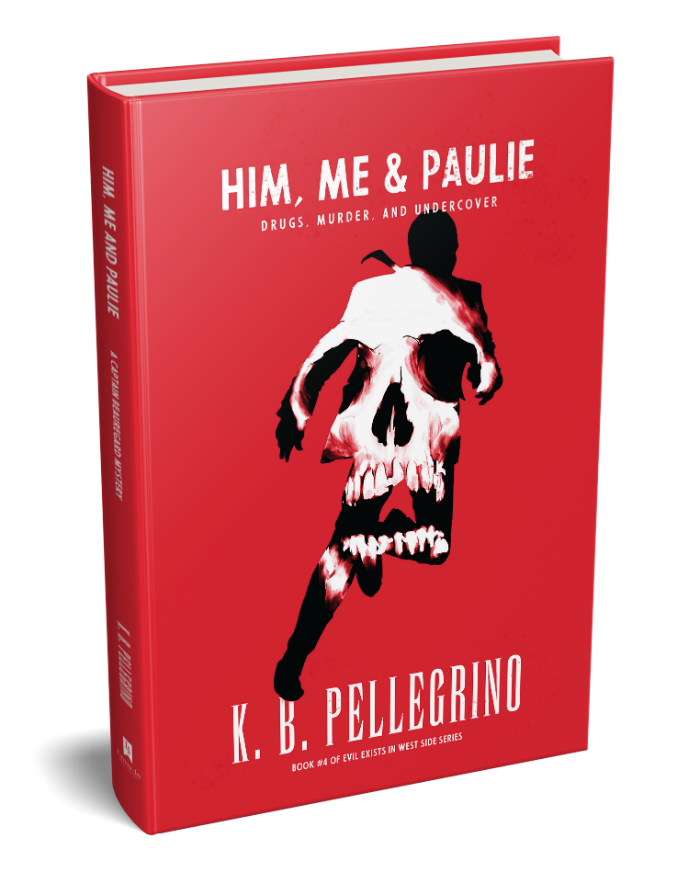 Now Available
Him, Me and Paulie


Drugs, Murder, and Undercover
A CAPTAIN BEAUREGARD MYSTERY
West Side MCU Captain Rudy Beauregard has created problems for himself, again. He is confounded by three levels of confidential informants, two of which are unauthorized non-police and the third informer belongs to the FEDs. Beauregard is sitting on a crime wave of sexually sadistic serial murders, drug turf war murders, and assaults on his detectives and members of his family.
Where to Find
K. B. Pellegrino's
Books
Bookstores
(partial list)
Boswell's Books • Shelburne Falls, MA
Porter Square Books • Cambridge, MA
Pellegrino's first book has earned her a spot among my beloved modern writers. Her writing allowed me to enter a storyline that pretends normalcy within a realm of serial murders. (…)