NOW AVAILABLE!
Beryl Kent
AND THE BLEEDING MAN
By K. B. PELLEGRINO
A Captain Beauregard Mystery – Book 7
Just who in this cozy mystery is solving the attempt to kill the 'bleeding man?' Choose among this unlikely cast of characters: Beryl Kent, the Intrusive citizen, the mysterious Colonel Connault, Defense Attorney Norberto Cull, or the intrepid Captain Beauregard and his MCU detectives work, not together, but perhaps in a kind of concert of investigations. Bring in the Federal investigators chasing international money laundering schemes and Springfield MCU's oversight for a second attempted murder of the recovering 'bleeding man' and how does Captain Beauregard survive this constant stepping on his two connected murder inquiries?
Beryl Kent is singular in her efforts to pursue justice for the 'bleeding man' whose only connection to her is his falling on her severely injured in the privacy of her garden lawn. How did he get there in such a condition? She is relentless in finding the truth behind the assault. Beauregard tries his best to limit her influence but is surprised to find a most helpful and unexpected partnership with this feminine example of a police obstruction.
More Books by
K.B. Pellegrino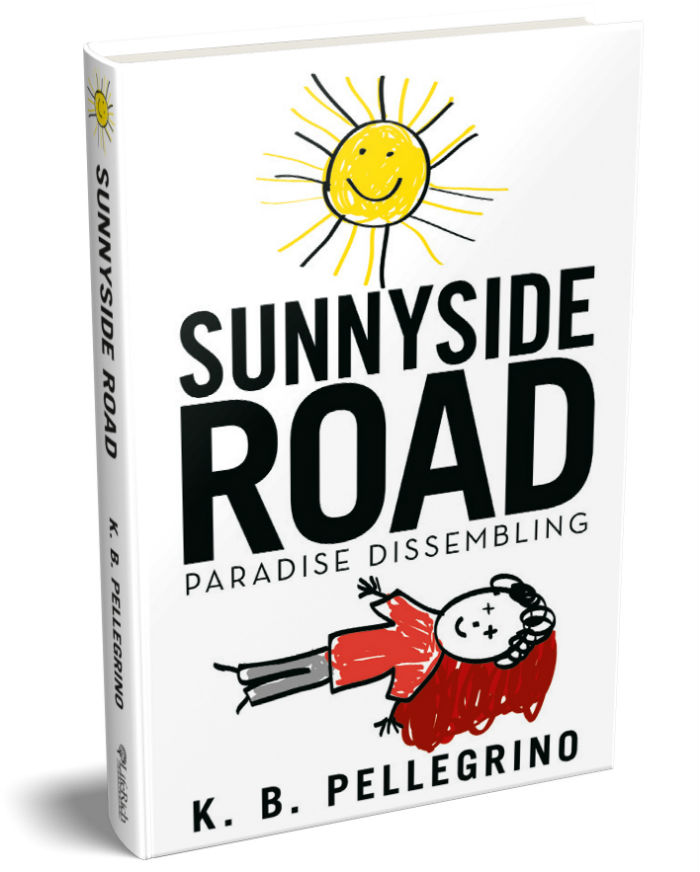 Sunnyside Road


- Paradise Dissembling -
EVIL EXISTS IN WEST SIDE Book #1
A sociopath serial murderer walks silently, avoiding detection, on beautiful Sunnyside Road, a toney paradise neighborhood in West Side, a small city in Western Massachusetts.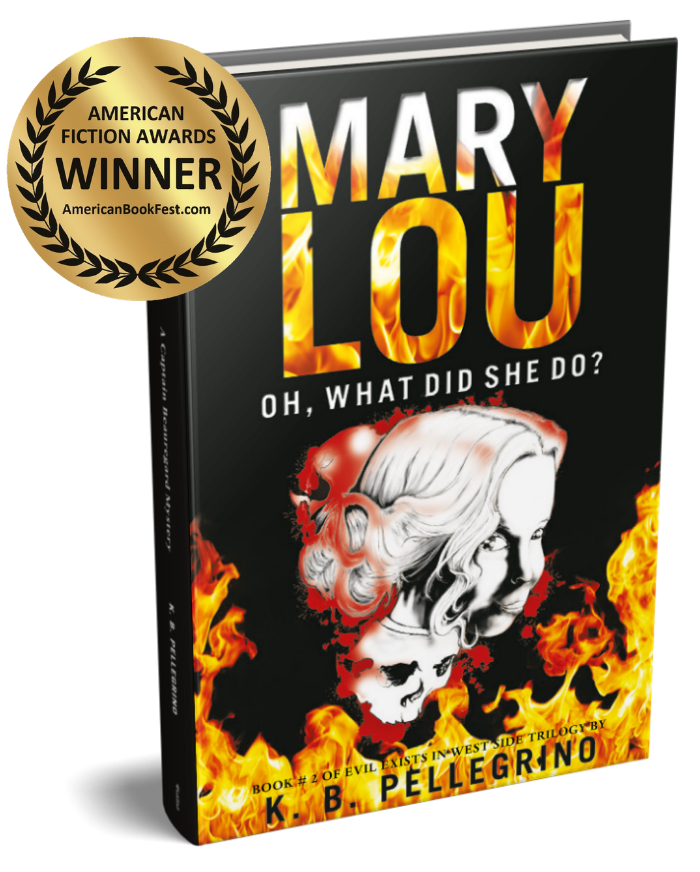 Mary Lou


- Oh, What Did She Do? -
2020 American Fiction Awards Winner
EVIL EXISTS IN WEST SIDE Book #2
Who killed Leana Lonergan, that wealthy, beautiful, engaging, and brilliant woman, and was she actually murdered? West Side, Massachusetts, MCU Captain Rudy Beauregard delve into the questionable auto accident that took Leana's life and find much more than they bargained for.
Where to Find
K. B. Pellegrino's
Books
Bookstores
(partial list)
Boswell's Books • Shelburne Falls, MA
Porter Square Books • Cambridge, MA
Online (Print & eBooks)
Liferich Publishing
iBooks Store
Pellegrino's first book has earned her a spot among my beloved modern writers. Her writing allowed me to enter a storyline that pretends normalcy within a realm of serial murders. (…)