Now Available!
By K. B. PELLEGRINO
A Predatory Cabal
A Captain Beauregard Mystery
Captain Rudy Beauregard's detectives feel out of their element when five beautiful people are murdered in suburban West Side Massachusetts. The detectives discover the victims were participants in sexual forays; anathema to the broader elite community. As stated by all, "This is not NYC."
Captain Rudy Beauregard is looking for motives for the five murders. Four of the victims, one man and three women were considered 'La crème de la crème'. The fifth murder did not fit the profile for the other murders.  The first four murdered appeared to be victims of their own pushing the sexual envelope for highs; highs he did not like. He wondered why those who had everything such as money, beauty, and prestige positions would seek pain as an aphrodisiac.
Why, just why, did they have to die? He wondered if sex was not the motive. Perhaps he could fall back on greed, power, and envy; his favorite motives for murder. Who is the sociopath/psychopath behind the killings? These were not serial murders. These murders were planned. The killer left little forensic evidence. Solving these murders required a deeper look inside the community and inside some of the detectives, themselves.
More Books by
K.B. Pellegrino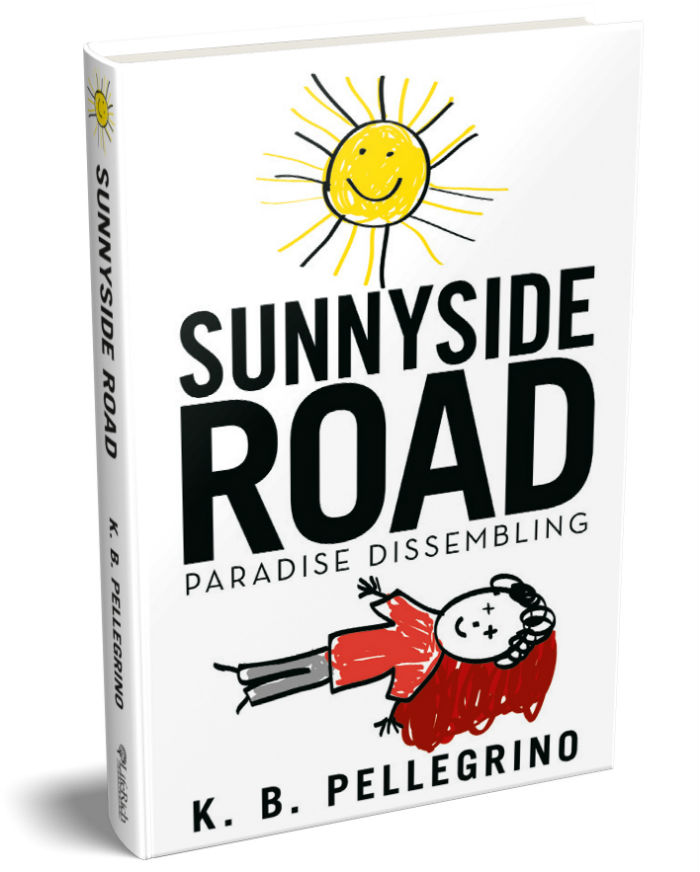 Sunnyside Road


- Paradise Dissembling -
EVIL EXISTS IN WEST SIDE Book #1
A sociopath serial murderer walks silently, avoiding detection, on beautiful Sunnyside Road, a toney paradise neighborhood in West Side, a small city in Western Massachusetts.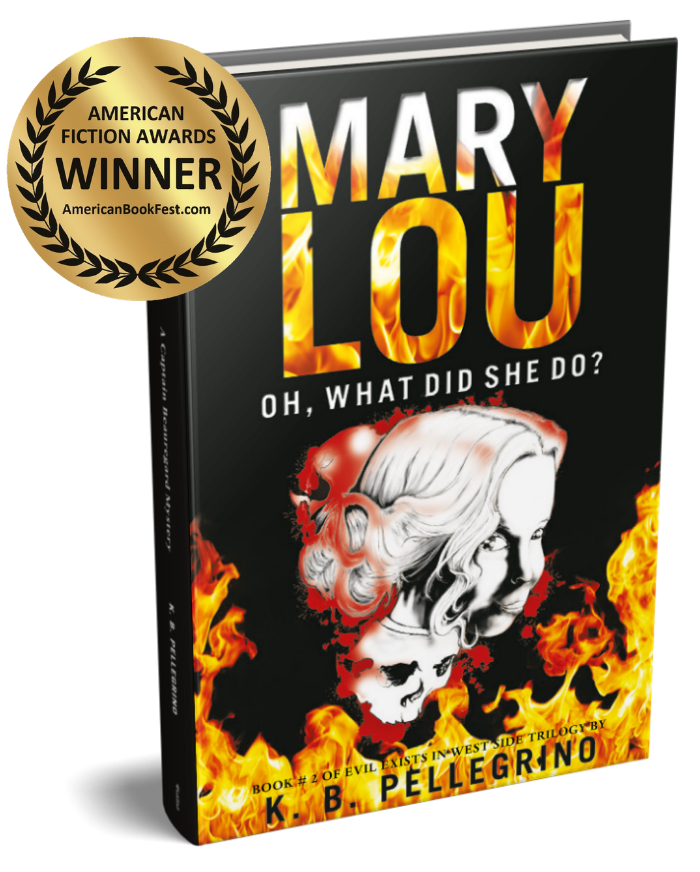 Mary Lou


- Oh, What Did She Do? -
2020 American Fiction Awards Winner
EVIL EXISTS IN WEST SIDE Book #2
Who killed Leana Lonergan, that wealthy, beautiful, engaging, and brilliant woman, and was she actually murdered? West Side, Massachusetts, MCU Captain Rudy Beauregard delve into the questionable auto accident that took Leana's life and find much more than they bargained for.
Where to Find
K. B. Pellegrino's
Books
Bookstores
(partial list)
Boswell's Books • Shelburne Falls, MA
Porter Square Books • Cambridge, MA
Online (Print & eBooks)
Liferich Publishing
iBooks Store
Pellegrino's first book has earned her a spot among my beloved modern writers. Her writing allowed me to enter a storyline that pretends normalcy within a realm of serial murders. (…)